Earlier this year Lamborghini debuted it's V10 Huracan EVO Lineup, and the Italian makers of luxury motors continue to bring innovation and exhilaration to supercar enthusiasts with a second model: The Huracán EVO Spyder. The newest model, which was introduced at the 2019 Geneva Motor Show, allows drivers to experience the technology of its coupé counterpart while enjoying an open-air ride.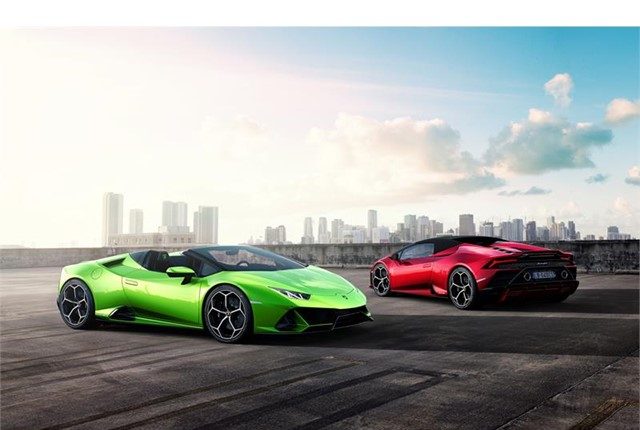 The Spyder features an electrohydraulic and lightweight soft top design. While it operates with the same aerodynamics and next-generation vehicle dynamic control as the first model, its V10 engine incorporates Titanium intake valves and an overall higher power output.
The model reaches 0-200 km/h in 9.3 seconds and breaks from 100 km/h to 0 in 32.2 m, its top speed being 325 km/h. Additionally, it has an output of 640 hp (470 kW) at 8,000 rpm delivering 600 Nm of torque at 6,500 rpm and a weight-to-power ratio of 2.41 kg/hp.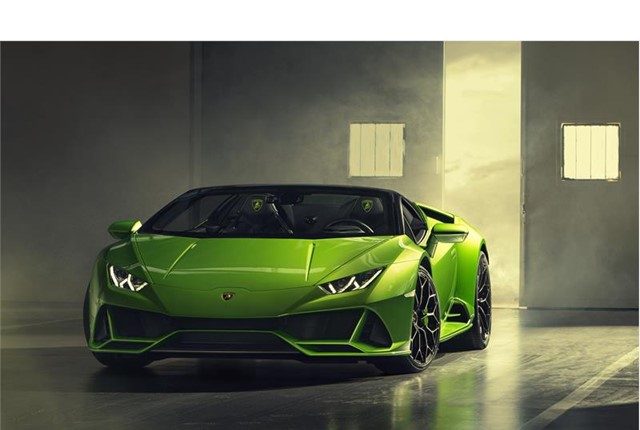 "Particularly with the roof open, the emotive sound of the naturally aspirated engine and the refined, lightweight exhaust system take the sensory experience to a new level. The Huracán EVO Spyder's design, performance and exhilarating open-air drive experience is literally breath-taking," said Stefano Domenicali, Chairman and Chief Executive Officer of Automobili Lamborghini.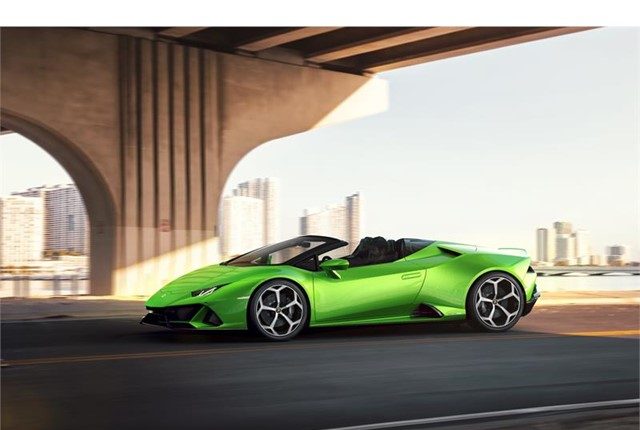 First customers will be able to enjoy a euphoric open-air driving experience by Spring 2019.